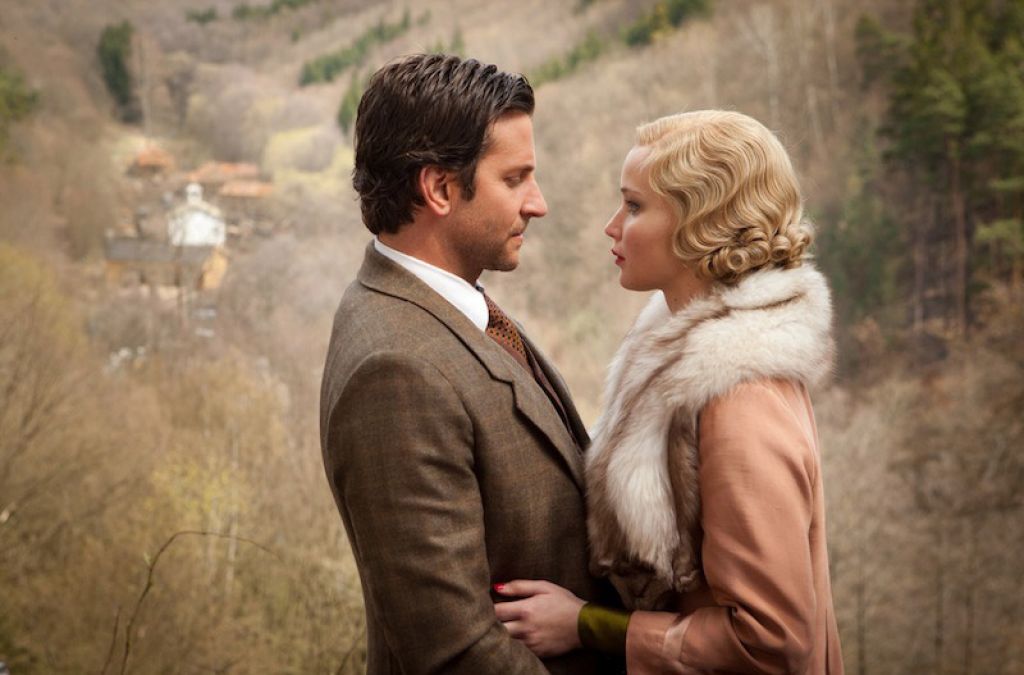 3/5
Golden Linings Storybook.
109 Minutes. Starring: Bradley Cooper, Jennifer Lawrence & Rhys Ifans. Director: Susanne Bier.
Hustling their way across America, the sexiest woman and man on the planet, Jennifer Lawrence and Bradley Cooper have been the toast of the Academy for the past couple of seasons. Even one Oscar has been raised in Lawrence's name amongst all the nominations. Showing their more than the formidable 'Hangover' and 'Hunger Games' franchises, Cooper and Lawrence woke up from any typecast headaches and got their teeth into more gritty roles. Their love in the oft-ignored face of mental illness story, 'Silver Linings Play Book' was more than a modern classic based on Matthew Quicks influential and inspired novel, it was also a crucial, generational art imitation of life and the difficulties facing millions of men and women around the world. Lawrence may have won the Oscar she so richly earned and deserved in all its gold, but you should check Coops impassioned MTV acceptance speech highlighting how anxiety and depression claims more soldiers lives than combat to see just how important this film is. Following that the director David O. Russell reunited them after barely a year with some of his 'Fighter' co-stars for the slick 'American Hustle'. This may have been more style than substance and the perfect on-screen partners may have shared a brief moment of actual screen time together (where their characters didn't actually acknowledge each other), but when it came to the Kodak theatre in February the cameras where on them again like the Golden Globes didn't matter. The nominations where sent back their way even though Bradley should have actually got the nod for last years underrated, best film 'The Place Beyond The Pines'. None of that would matter however thanks to 'Gravity' and '12 Years A Slave', this 'American' dream and its poster boy and girl couldn't hustle Oscar.
Now doing the hustle deeper into more traditional and historical America and looking like a country version of Bonnie and Clyde, Bradley and Jennifer are back together in their third charm and second vow of loving partnership, to have and to hold with no Raisin Bran in sight. This time in the new Brad and Jen its Cooper chasing Lawrence on horseback after all those mornings she kept jogging after him. So is the story of 'Serena', no not a film about the Williams tennis playing sister, but one that is such a good spot of sport, that it has Dallas Maverick basketball owner Mark Cuban as an executive producer. After dominating the Summer, 'X-Men's' Mystique and the 'Guardians Of The Galaxy' Rocket man are back to doing the other thing they do best, right in the thick fall night of the Summer blockbuster market giving way to Oscar season in an 'Interstellar', 'Fury' of 'Gone Girl's' and 'Nightcrawler's'. Their latest fall play for February gold also looks to book some ledger earnings in the timber trade as we head back to the old Smoky Mountains of the United States Of America's prosperous past, from the forests to the railroad. An old testament love story true to the tone and tenor of times gone by, director Susanna Bier brings us something 1992 or Robert Redford would be proud of, but more than a river runs through this heartland, haunting tale. To reveal more would be to air this cinema couples dirty laundry and you should know by now that that just 'aint right. Still its a skeleton in the closet scandal that could rock you to the bones. With an amazing atmospheric opening of Cooper sitting out on his North Carolina, tar-heeled, log-cabin in the woods porch, draped in poncho looking out to mountains mistier than the ones Hobbit's sang so deeply about, IMAX couldn't even do justice in all it's 4K to what this leading man and are eyes are witnessing.
There's a cold chill in the air that wool couldn't even warm and the eerie look of smoke across the fir of God's sincere landscape almost has a sinister look and feel to it. It almost looks like murder. And so the plot thickens like an opposite reflection to the airs altitude. How do you follow such a sensational scene setting, not seen on screens like this for storybook years? Something that the words of a Cormac McCarthy would be proud of needs a stellar scribe that can continue this engraving of epic evocation. That's where Ron Rash-taking a leaf out of the McCarthy's and Elmore Leonard's of the writing worlds books-and his tree turner comes into novel, script following play. The story may be a strange one that may turn your coffee table reading cold, but with some strong shots matched with a healthy measure on the cast front all the way down to an accented, all American psycho Rhys Ifans, there is a lot brewing here. There's more than meets the hungry eyes here for this lovesick story. The subject matter may be far from Hollywoodland, but in this 'Gone Girl' age of awareness, manipulative relationships will be brought to the light of two casting actors unafraid to deal with some of todays most prevalent and problematic topics that lay hiding underneath the surface of mental unawareness that need to be exposed to the redemption of recognition. If you thought Cooper's best year was his last one then you may be wrong, inbetween voicing Racoons and hunting pumas. Showing more of a range, that critics with him in the crosshairs took shots at him for not having, Bradley may be closer to Brad than you think. He's the best thing about this movie, even standing next to the one individual able to take shine off his star in 'Serena' herself Jennifer Lawrence. The new Meryl Streep on a streak that could surpass in just a few decades of matching work, Lawrence brings more diversity to this duality in a triple threat year that sees her latest award tour join her formidable 'Hunger Games' and 'X-Men' franchise stellar sequels. Could this even be her greatest year after owning the last two? One things for sure, you can expect her to be dancing around the Oscar podium as much as she is tripping over its red carpet each year at the Academy. With this dark drama and saving this from being a train wreck both actors show who they really are with more to them then even meets their number one fans eyes. Lets hope there's more than a big-three because on-screen for better or worse Mr. Cooper and Miss Lawrence belong together. It's a marriage of Academy gold lined matrimony. Now what will we see from the next page of the playbook? TIM DAVID HARVEY.