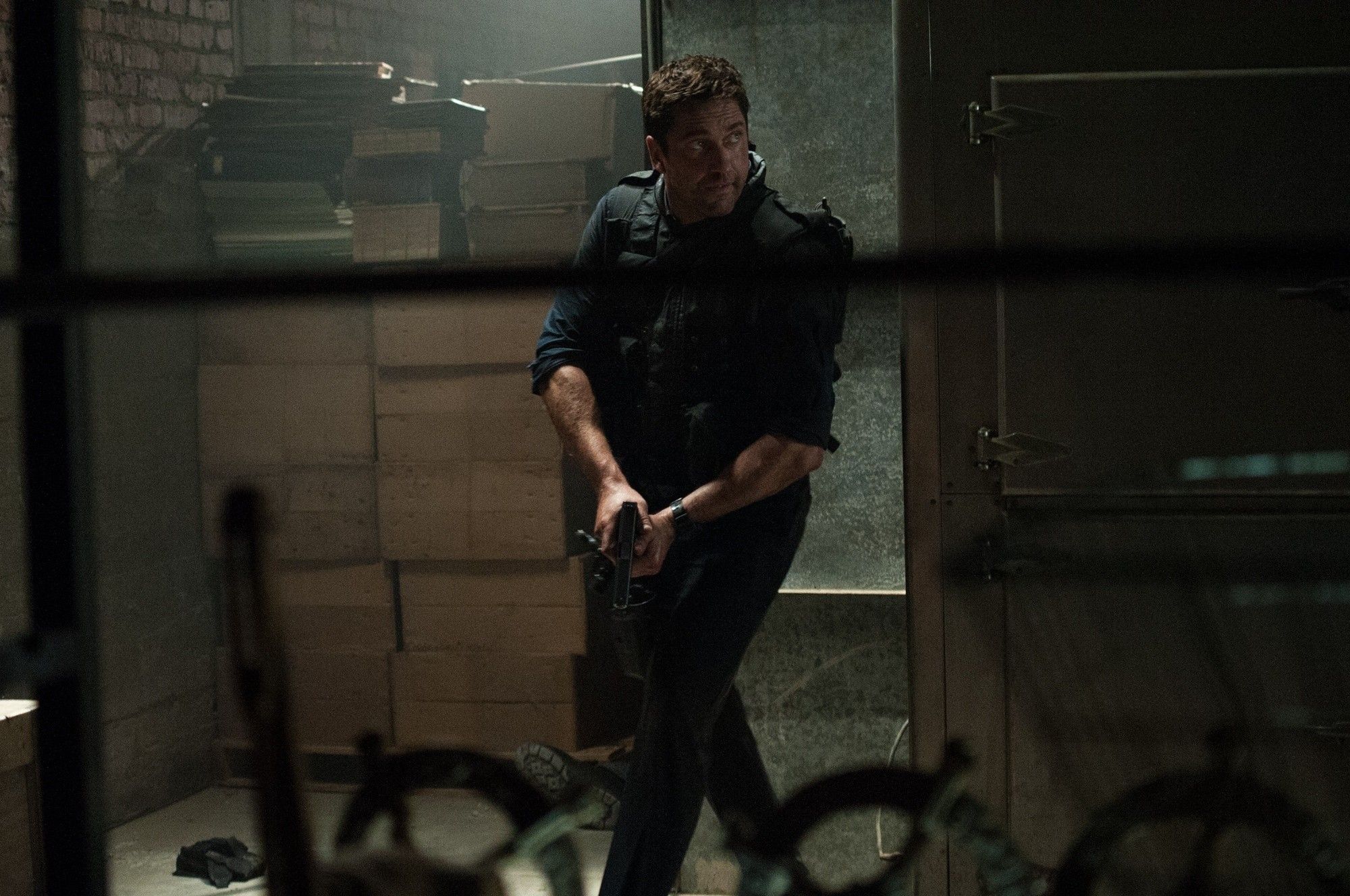 3/5
White House First & Down
.
Jamie Foxx proves himself a worthy election as a peaceful and powerful president in this Obama changed world. Foxx may not be playing Barack or have the Will Smith ears to do so in a maybe forthcoming Spike Lee biopic, but the man who unchained Big Will's '
Django
' role (Smith was offered but committed to '
Men In Black 3'
) shows som...wait, hang on! Sorry! Wrong movie! That's our review for fellow 2013 White House Under Siege movie
'White House Down
' starring the aforementioned Jamie Foxx and Channing Tatum, who takes on the
'Die Hard
' Bruce Willis hero hunk role, complete and '
Magic Mike
' stripped down to the string vest. A McClane claim that today's Willis, Gerard Butler lays first and foremost shotgun to.
'Training Day
' and forthcoming '
Magnificent Seven'
director Antoine Fuqua is the great '
Equalizer
' here as he plays chicken to the egg that is Roland Emmerich's own cracking cinematic look at capturing the worlds most famous residence. The code word
'Olympus Has Fallen
' came before the
'White House
' downer and as much as the
'Independence Day'
director loves blowing up the White House he doesn't do it quite like this. The bullets and brawn action of this meat and potatoes, 90's blockbuster homage make it's new age, somewhat sequel or directors cut re-write of sorts look like spam and mash, as Foxx's
'Law Abiding Citizen
' co-star Butler at President Aaron Eckhart's (I guess that 'I Believe In Harvey Dent' campaign went better than we thought) service does action heroism a great, abiding one here. So much so that it appears London Bridge is burning down for a sequel too as we've just seen the first images from '
London has Fallen'
...what is he going to look after the Queen and his crown jewels? '
Olympus
' hits gold thanks to a strong and recognizable cast of the likes of Angela Bassett, Robert Forster, Cole Hauser, Rick Yune, Ashley Judd, Melissa Leo, Dylan McDermott and the former
'Deep Impact
' President Morgan Freeman, who may be next in line...but here is appropriately cast as "Speaker" Allan Trumbull. It's the bulk brute of Butler however that keeps us strapped into this film like a bulletproof vest. We sure could suit up for a sequel, but let's not get '
Taken
' too far out of Washington D.C. We think by 'Delaware Has Fallen', they'll be out of ammunition.
TIM DAVID HARVEY.