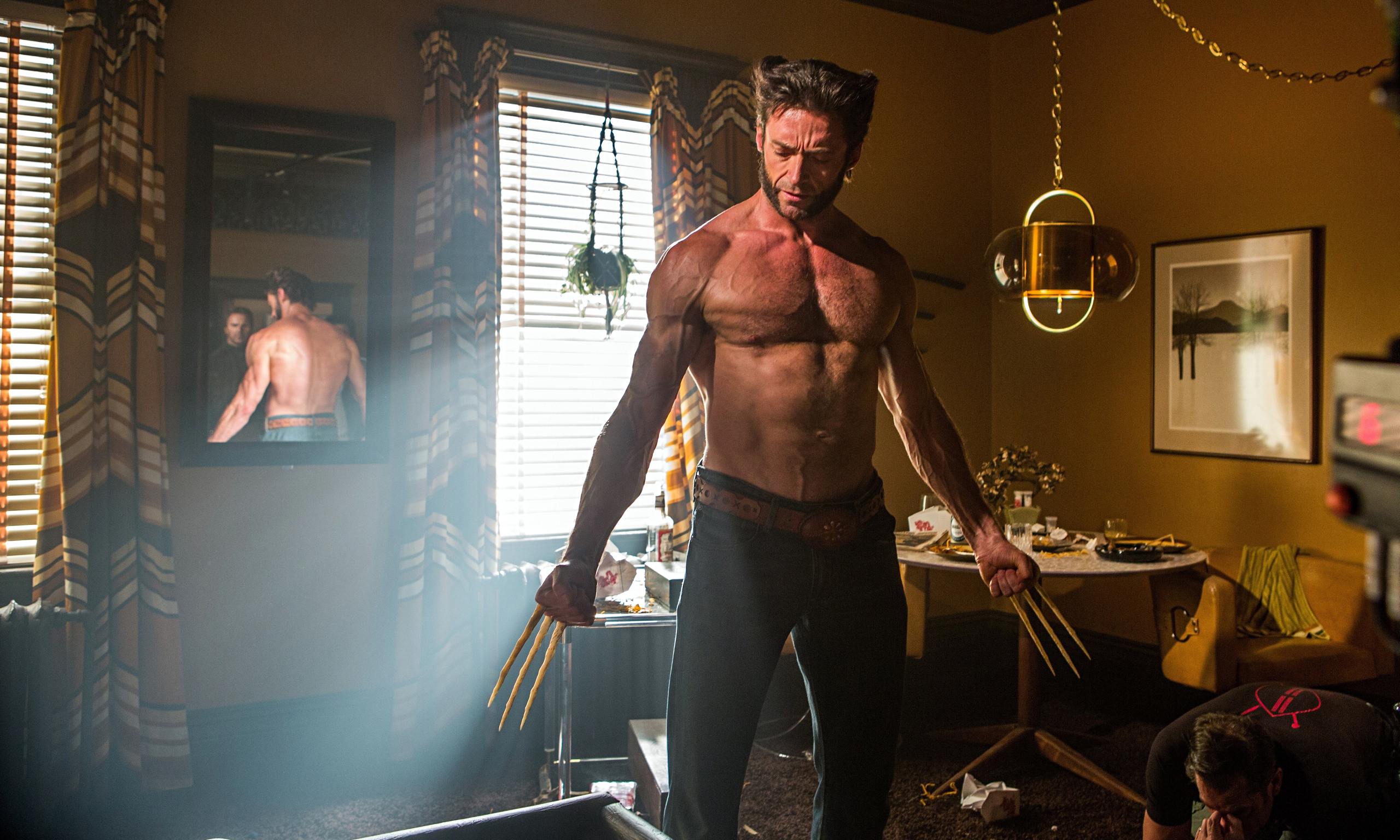 4/5
Days Of First Class
.
131 Minutes. Starring: Hugh Jackman, James McAvoy, Michael Fassbender, Jennifer Lawrence, Halle Berry, Fan Bingbing, Evan Peters, Ellen Page, Nicholas Hoult, Peter Dinklage, Ian McKellen & Patrick Stewart. Director: Bryan Singer.
'Apocalypse'
now! That's what comic book fans will be screaming after Marvel's mutant mayhem, mash-up in their most magical year. If you thought Stan Lee's A team was
'The Avengers'
then just you wait like the
'Age Of Ultron'
, because right now its about the franchises original outstanding trilogy from a franchisee that already spun-off some outstanding origin films from Wolverines, lone Logan run all the way to Tokyo, Japan and the
'First Class'
reboot of sorts that saw a new Academy of Actors take their turn on the chessboard played by Gandalf and Captain Picard. In a scorching, hot Summer season of
'Transformers', 'Planet Of The Apes'
and
'Godzilla'
blockbusters that have started early, Marvel are dominating in what looks to be their greatest year yet in all those dynamic decades. After
'Captain America-The Winter Soldier'
started cooling off the competition early with the series' strongest story,
'The Amazing Spider-Man 2'
was a super awesome, electric and epic web of grand design and we still have the
'Guardians Of The Galaxy'
to take us to an even new Marvel universe this year. Still, right now after the first Marvel movie trilogy that started off this new generation and then the reboots that began its own phase 2, its all about the collision course of the ultimate sequel/prequel mash-up,
'Days Of Future Past'
, based on a classic comic book of the same name that is about to turn the page and hand on time travel.
Logans latest run takes him on a
'Quantum Leap'
back to the stylings of the seventies, like the
'Kashmir'
classic Led Zeppelin trailer build, for a film and franchise that solves the problem of having two polar, perfectly popular series' by bringing them all together for a Friday film that looks like the perfect Marvel staff night out. Its all brought together by the one man and character that has sealed all seven of this series' films, Hugh Jackman and the character he was born to play, the Wolverine. Oh, did you forget about the
'First Class'
F-bomb cameo? Well this film didn't. After the song and dance of
'Les Miserables'
and the Academy arresting
'Prisoners'
, Jackman is having his best run of years, coming off the wolf-mans best film the age-defying actor is able to muscle and bone up to his mortality defying mutant. In a cigar charismatic character turn we could watch this iron man play this again all day like Robert Downey Jnrs Tony Stark. Now if only he and Andrew Garfield's Peter Parker had the rights to join the new Avenger's. Still his old team are welcomed back from Omar Sy to Ellen Page. A Havoc of new recruit mutants and ones of fire, ice and steel and of course the forecast of a storm front from Halle Berry's force wind of power. Now only if we could get Cyclops, Jean Grey, January Jones and Lenny Kravitz's daughter. Then we'd have a mutant party. Still even without the Bacon of old/new faces alike this real
'Last Stand'
is even better than
'X2'
, becoming more than just this franchises best film, but one of Marvel's greatest ever too.
Perhaps its because when you have two actors playing one iconic part then that's a lot of super power to go round and this is why this film works so well to the young and old crowd together. The sirs of Patrick Stewart and Ian McKellen are the legends certified by the queen and they're welcomed back to the round table here with a comic book crowd that cheers for them as much as their
'Star Trek'
and
'Lord Of The Rings'
ones. Still its their younger selves that show real growth like they did in their
'First Class'
offering. Showing both sides of the Magneto/Professor X chess board and the Marvel mirror of history that explored the Martin Luther King Jr and Malcolm X differences of civil rights and war, James McAvoy and Michael Fassbender makes these characters even more their own as they go from the Cuban missile crisis to the assassination of JFK and race relations in this real world lessons learned. To be frank, Fassbender really is the man of the moment and the chameleonic character mutations of the
'12 Years A Slave'
Academy acclaimed actor is still making those Magneto speeches that holds the crowds ears. Still it may be McAvoy who comes off best here as he shows more tricks to his trade then just touching his temple. Reaching new darkness and depth and lengths of hair that you never thought Patrick Stewart would make so. Drinking his depression dry this Charles Xavier is more accented then the Scots expression of "futechya". Still even with all this emotion and the physical set pieces of this stunning superhero film, someone steals the show even more than the hugely popular pair of leading men in Jackman and Fassbender.
That would be the Mystique of Jennifer Lawrence and the raven range of the
'American Hustle'
and
'Silver Linings Play Book'
Oscar darling and
'Hunger Games'
series star who may have just found herself another franchise to face. Looking stylish and sexy in Avatar blue, Jamie Foxx isn't the only Marvel family member to go electric in this colour this year. High flying and ass kicking her way to another career metamorphis, Lawrence owns this like the academy as she goes it alone for a rouge raven that spies, hides, masks and reveals all the character complexities and emotional gravity of this groundbreaking comic book movie. If that wasn't enough, then how about a boy? As the warm body of her off-screen boyfriend Nicholas Hoult is back in blue as Frasier's brilliant Beast. Add the portal power of Fan Bingbing and the perfect villain in your favourite bad guy Peter Dinklage to this game of mutants and superb sentinels, then you have one amazing assemble of an epic ensemble. Still if you want to talk about a quick scene stealer then how about Evan Peters as Quicksilver? He is to this film what the great Dane DeHaan's, Harry Osborne's Green Goblin is to
'TASM2
'. Sure he may be in a
'Kick Ass'
war with co-star Aaron Taylor-Johnson who will play the same character in
'The Avengers-Age Of Ultron'
sequel (and has already proved this Summer he can muscle up with
'Godzilla
'), but right now this is Evans almighty role and maybe when it comes to next year, even then it'll be Peters. This is because before the bullet leaves the gun he's a sure fire hit that throws everything at us-even the kitchen sink-in a second and then splits all too quick, before we even have time to ask him what the soup of the day is. Now let's give him a spin-off we can't wait for, like the next X-Men installment, like Channing Tatum's Gambit. With all these hands on deck and played right who knows what Marvels strongest hand is? Its time for Batman and Superman to stop fighting each other in this age of Avenger's that has become a three horse race with Captain America, the Amazing Spider-Man and these uncanny X-Men academy of actors that graduate to a whole new class.
TIM DAVID HARVEY.